We're honored to be a silver sponsor at next year's Mitel event!
Working seamlessly together, TimelyBill with CereTax can automate your telecom taxation and billing process. Please submit your contact info, and we will reach out to schedule a Mitel-focused demo.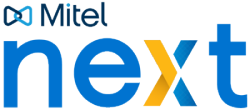 Patrick LaJuett
CMO, TimelyBill
LinkedIn
Simplify your Mitel Billing!
Customer subscription management
Billing & invoicing automation

Import usage and determine costs
Calculate required taxes
Generate invoices for customers

Revenue management