Wireless / Mobile Billing
End-to-end billing platform for wireless and mobile service providers.
Full-service wireless billing and customer management software
TimelyBill's powerful back office system enables wireless carriers, MVNO and MVNE to evolve and grow. Our subscriber management platform encompasses the entire customer lifecycle. Wireless providers can also quickly launch new products and services utilizing our convergent product catalog.
Top billing features for wireless and mobile virtual network operators
Automatic invoicing
Support for pre and post paid billing
Syncs with ERP and GL systems
Full subscriber management
Reseller / partner management

Multi-tiered commissioning

Customer care portal
Promo codes / retention codes
Rule based rating engine

Calculate usage charges based on CDRs from wireless calls

AT&T, Verizon, T-Mobile & more...
Today's mobile carriers (MVNO, MVNE and WISP) can depend on TimelyBill to provide client-facing and operation-related functions for their businesses.
READ OUR BLOG: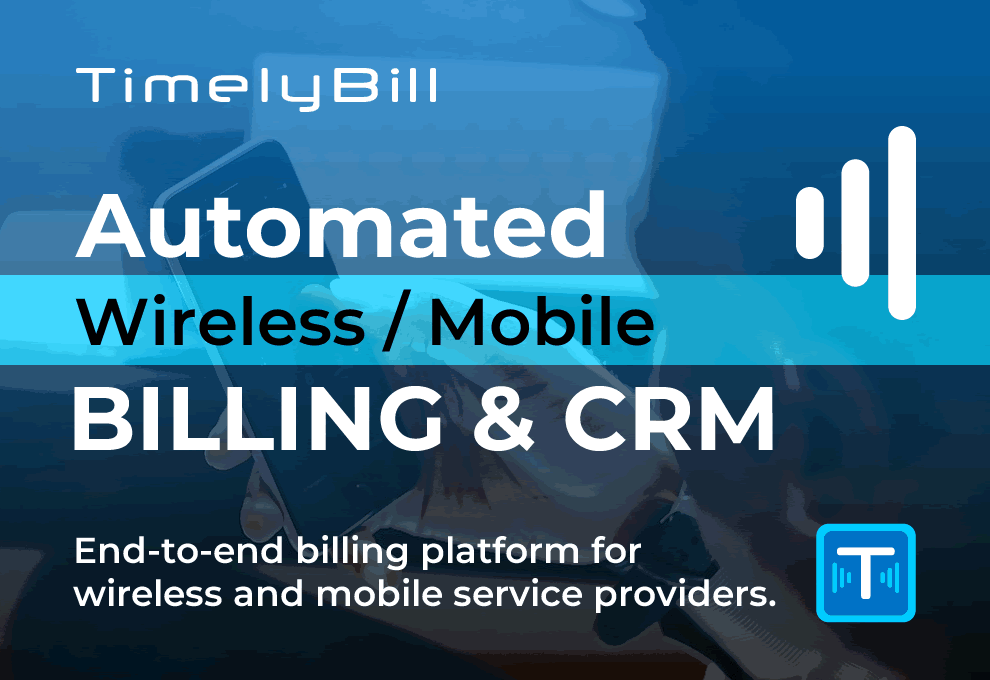 Schedule a Demo
Platform Overview
We Help Wireless Service Providers Streamline their Billing Processes
Highly reliable OSS platform with a scalable architecture
Multi-language, multi-currency and multi-org support in a single billing platform
Fully configurable to meet the needs of any business process
Ideal for MVNO operators and wireless resellers