Schedule a personalized demo
We'll show you how TimelyBill can meet your specific billing needs and reduce any pain points you're experiencing.
During the session, we will demo our billing system (quote to cash) as well as any other features and functionality that you specify in your request. We also share our pricing models so that you understand your costs up-front.
Just have a Question? Call sales at (954) 889-6699 x9133.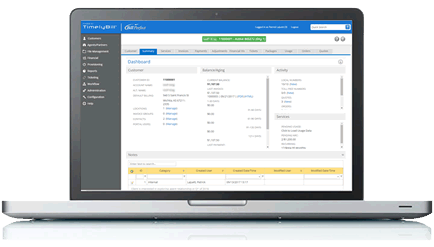 TimelyBill demos are guided by our sales team and shared via Microsoft Teams.
Note: Our standard demo lasts roughly one hour, depending on the number of questions and modules we discuss.
Start a Conversation
What Makes Us Different? Our Partner Ecosystem