We customize tailor TimelyBill user training on a per client basis
However, here is an outline of the most common process and methodology.
Training and Support Website
Best Practices Documentation
Software Help Files
System Walk-Throughs
System Admin Training (Basic and Per Request)

Product Catalog
Usage Rating
User Management
Service Management

Customer / Agent Portal Training
Train the Trainer
On-Demand Video Training
Quarterly Webinars
TimelyBill Customer Portal
Additional Training as Necessary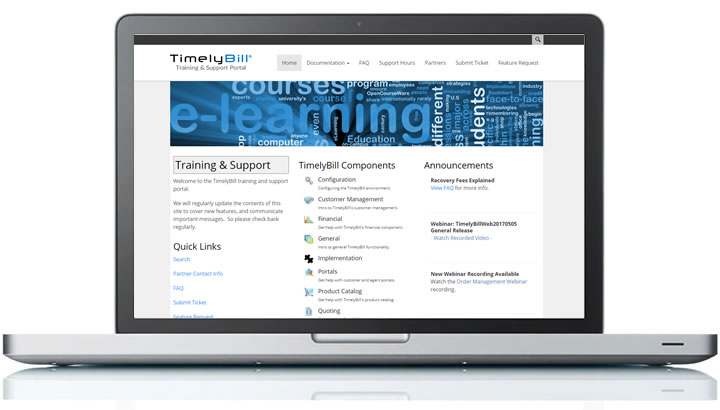 TimelyBill's training & support website
Telecom Expertise
As long-time professionals in telecom, we understand the need for dependable billing management.
Customer Focused
Our team is focused on developing the best, most innovative telecom billing software on the market.
Reliable & Secure
Connect With Us