TimelyBill Implementation Process
TimelyBill's implementation consists of 5 phases.

Phase 1 – Data Collection

Phase 2 – Data Conversion & System Configuration

Phase 3 – Data Verification & User Training

Phase 4 – Admin Turnover

Phase 5 – Go Live
Thank you for considering TimelyBill as your back office solution.
The Happy Path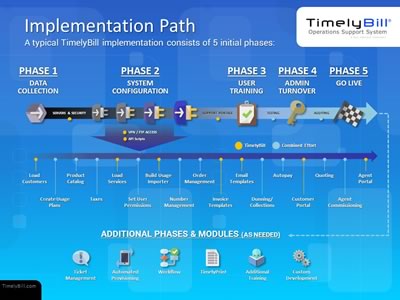 TimelyBill can be used to bill for any product or service, so each implementation is different.