What sets our billing software apart from our competitors?
TimelyBill is the most feature-rich and comprehensive billing system in the telecom market. We offer flexible pricing models, including flat rate and revenue-based options. The following list sets us apart from many competitors, who often charge additional fees for features that TimelyBill includes at no cost.
Features that TimelyBill includes at NO EXTRA COST:
We provide one-to-one support at NO EXTRA COST:
We enable you to grow your business without constraints:
Unlimited users & seats
Unlimited usage file uploads
Unlimited invoice cycles
Unlimited invoices generated
Unlimited customers, services or invoice groups
We're SOC 1 Type II Certified
Since 2013, TimelyBill has been providing clients with assurance through the issuance of a System and Organization Control (SOC) 1 report. SOC is a certification developed by the American Institute of Certified Public Accountants (AICPA) that provides a way to measure the operating effectiveness of a company's controls as they relate to Security, Availability and Confidentiality.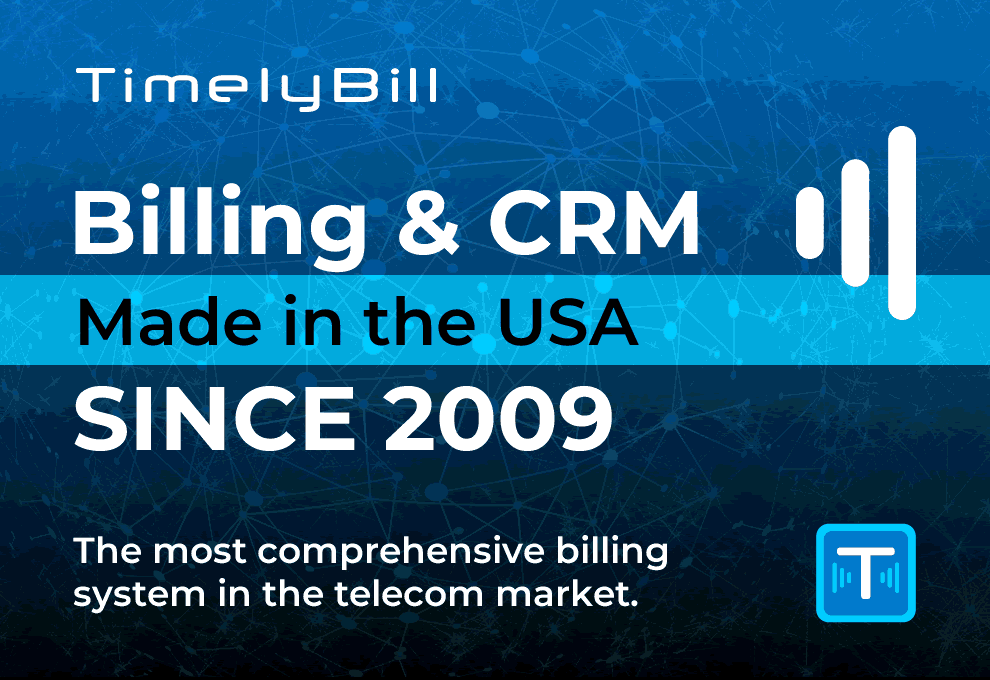 See All TimelyBill Components
Get Pricing Information
A Path to Success
Success in today's communications market will be achieved by providers who can rapidly quote, bundle and deliver complex products and services.
TimelyBill helps by automating your subscription and recurring billing tasks.
Mature & Robust Technology
Since 2009, our team has worked with some of the best communications service providers in the world.