Why We're Different
Success in today's Communications market will be achieved by providers who can rapidly quote, bundle and deliver complex products and services. TimelyBill helps provide you with a path to success.
Our All Inclusive Pricing Model
One monthly fee for the entire telecom billing platform. No hidden costs.
Our Billing Platform
TimelyBill's telecom OSS includes 50+ tightly integrated components to support full customer life cycle. We also provide platform extensibility via our flexible REST API actions tool.
Read our blog post: Top 10 Reasons to Replace Your Billing System
Feature List
Demo Request
Overview Slides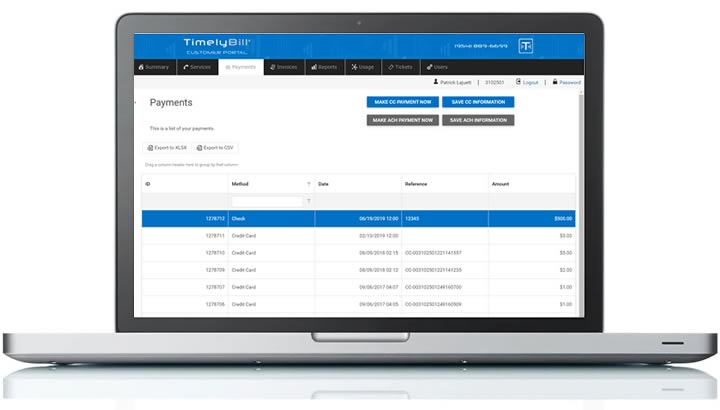 TimelyBill's customer support portal
Our Team
We are a dedicated team of telecom professionals and software developers who recognize a need for a high-quality cost effective billing. - markets we serve -
Telecom Expertise
As long-time professionals in telecom, we understand the need for dependable billing management.
Customer Focused
Our team is focused on developing the best, most innovative telecom billing software on the market.
Reliable & Secure
Connect With Us