Print and Mailing Service for Telecom Companies
TimelyPrint is our in-house telecom invoice printing and mail service.
Benefits include:
Affordable — The most important feature of TimelyPrint is its cost.
Efficient — Automated invoice generation for existing TimelyBill customers.
Fast — Processed, sorted and in the postal system within 1 business day.
Secure — We are SSAE 18 (SOC 1) Type II Certified.
Flexible — Unlimited invoice template designs and layouts for multi-tenant organizations.
Whether you're a TimelyBill customer or not, we can handle all of your invoice printing and mailing needs.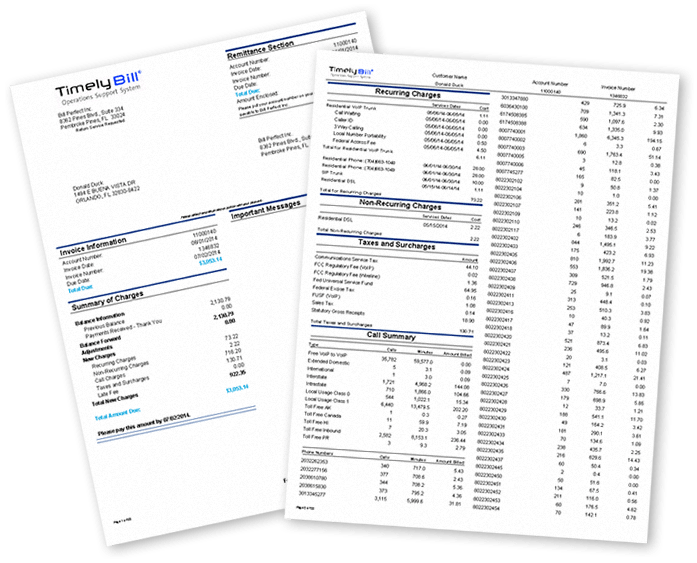 Telecom Expertise
We're telecom professionals who recognize the need for a dependable subscription billing platform.
Focused & Driven
Our team is focused on developing and supporting our innovative telecom billing software.