Communications / Telecom Billing
Comprehensive billing solution for communications service providers.
Telecommunications companies we work with:
TimelyBill OSS provides telecom companies with simplified customer management, convergent product catalogs, fast CDR rating, taxation and unified bill presentment. Our system was purpose-built to automate the telecom billing process.
Competitive Local Exchange Carriers - CLEC
Incumbent Local Exchange Carriers - ILEC
Internet Protocol Television - IPTV
Mobile Virtual Network Operators - MVNO
Unified Communications - UCaaS
Voice Over Internet Protocol - VoIP
Our software can support all of these telecom billing models to help service providers modernize and grow.
Here's an example of how our system helps today's service providers expand and support diverse telecom related services:
Let's say a CSP has entered into multiple reseller agreements with AT&T, NetSapiens, and Bandwidth to sell a mix of business communications services. These partnerships enable the CSP to leverage their supplier's infrastructures while broadening their product offerings.
The common billing challenge in proving a wide range of telecom services is creating a single consolidated invoice. Pulling usage data from multiple carriers and applying the proper taxes is also key. Fortunately TimelyBill can automate usage imports for recurring billing AND produce "unified invoices" combining service charges from ALL their suppliers.
Our software not only helps manage convergent charges, it also improves end customer support via our built-in CRM tools.
---
READ OUR BLOG POSTS:
Selecting a Telecom Billing Vendor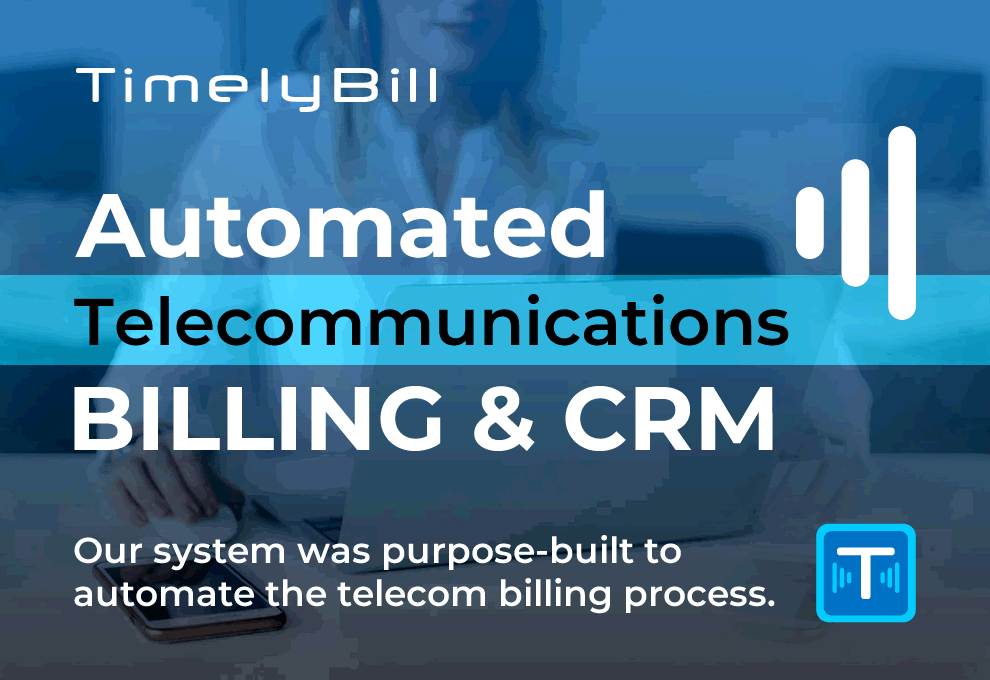 Schedule a Demo
Telecom Billing Features
Rock Solid Infrastructure
Fail over clusters
High availability environment
Offsite daily backups
Tuned Performance
Highly virtualized
Redundant server infrastructure, networking devices and disk subsystems
Secure Access
IP filtering
SSL / VPN
Point to point VPN