Partners, Associations and Integrated Solutions
TimelyBill Technology & Solutions Partners
Associations

INCOMPAS – The internet and competitive networks association (formerly COMPTEL), is the leading trade association advocating for competition policy across all networks. INCOMPAS represents internet, streaming, communications and technology companies both large and small, advocating for laws and policies that promote competition, innovation and economic development.
---
Document Workflow

DocuSign - Provides electronic signature technology and digital transaction management services for facilitating electronic exchanges of contracts and signed documents.
---
Tax Compliance

Avalara - Communications Tax Experts. Designed to help communications tax managers with this growing compliance challenge. It connects with the TimelyBill system to quickly determine and calculate taxes and fees for traditional telecommunications as well as wireless, VoIP, internet services, cable and satellite TV, and other communications services.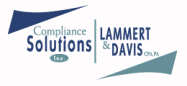 Compliance Solutions, Inc. – Provides solutions to your regulatory compliance, tax rating and tax preparation needs. CSI's telecom and sales and use tax services include: FCC, State Public Utility Commissions, Federal and State Universal Service, other agency related reporting, report filing with appropriate agencies, and tax log tracking.
---
Telecommunications

Bandwidth – Develops APIs that telecommunications companies use to integrate intelligent voice, messaging, 9-1-1 access, and phone number services.


---
Unified Communications

BroadSoft - Cloud Communications, Collaboration, Contact Center Solutions. A leader in cloud PBX, unified communications, team collaboration and contact center solutions for business.

netsapiens – Offers a comprehensive suite of unified communications (UC) services and feature-sets to service providers and enterprise customers.
---
Data Centers

DC74 Data Centers - Built upon the foundation of space, power and pipe. Ample space allowing us continuous growth, reliable power with redundancy at every level ensures our services are always available, and multiple fiber networks keep TimelyBill accessible 24×7.

Amazon Web Services (AWS) – A secure cloud services platform, offering compute power, database storage, content delivery and other functionality to help businesses scale and grow.
---
Payment Solutions

IPpay - Industry leading solution for Merchant Services. Specializing in Card-not-Present billing, IPpay™ offers month-to-month service, no early termination fees, lowest Gateway Fees in the industry and Free Tokenization. The IPpay™ platform will maximize revenue, limit payment disruptions and integrate seamlessly with the billing software vendors. For additional information call 847-346-0990 or visit IPpay.com.

Worldpay – Provides secure payment services for small and large businesses, including payments online, card machines and telephone payments.
---
Infrastructure

Dell – A complete portfolio of rack servers designed to optimize application performance and ensure a stable, worry free environment with intuitive tools that simplify and automate throughout the entire server lifecycle.
---
Quality Assurance

Skoda Minotti's Risk Advisory Services – Offers a full range of compliance services including SOC 1, an internationally recognized third-party assurance audit designed for service organizations.
---
Business Intelligence

Izenda is the leader in embedded analytics and powerful BI. Create a BI dashboard, or give users the option to build their own. Design, view, customize, and share, without leaving the TimelyBill application.
All product names, logos, and brands are property of their respective owners. All company, product and service names used in this website are for identification purposes only. Use of these names, logos, and brands does not imply endorsement.
Telecom Expertise
We're telecom professionals who recognize the need for a dependable subscription billing platform.
Focused & Driven
Our team is focused on developing and supporting our innovative telecom billing software.