Integrated Solutions, Partners and Associations
TimelyBill's partner ecosystem.
TimelyBill integrates with popular accounting systems, tax engines, and more. Our partner ecosystem aims to create a more complete and compelling solution for customers by leveraging the strengths of multiple organizations. These external data sources, system integrations, and technology partners all add to the power of the TimelyBill platform.
Accounting

NetSuite – Integrated cloud business software suite, including business accounting and enterprise resource planning. Create customer reports in TimelyBill and import directly into NetSuite.
INTEGRATION
---

Quickbooks – Accounting software for small businesses. TimelyBill can import and export accounting data via Intuit Interchange Format (IIF), CSV or XLS files. Typical data exchanges include invoices, payments and adjustments.
INTEGRATION
Address validation integrations

AddressComplete – With its simple drag-and-drop set-up, advanced search methods and enhanced address data, AddressComplete is the next generation of international address finders.
INTEGRATION
---

Canada Post – Address verification with address complete lets your customers quickly and accurately complete address forms. Verify addresses around the world.
INTEGRATION
---

SmartyStreets – Easy-to-use integrated tool for USPS address verification accessed via our customer management page.
INTEGRATION
Associations, Conferences & Expos

Channel Partners – The gathering place for the technology services community where industry experts, including agents, VARs, MSPs, integrators and service providers converge to share ideas and drive discussion on the topics shaping the industry.
ASSOCIATION
---

Crexendo / NetSapiens UGM – The User Group Meeting is an annual event that brings together the NetSapiens Platform Partner Community to learn, network, interact with key vendors in their supplier ecosystem.
---
ASSOCIATION

CVx Expo – CVx brings together channel partners and providers looking to sell and celebrate the technologies and tools that are driving digital transformations.
ASSOCIATION
---

ITEXPO – Annual event where telecom and IT professionals, C-levels and business owners, and the Channel all learn in conference sessions and conduct business.
ASSOCIATION
---

INCOMPAS – The internet and competitive networks association (formerly COMPTEL), is the leading trade association advocating for competition policy across all networks. INCOMPAS represents internet, streaming, communications and technology companies both large and small, advocating for laws and policies that promote competition, innovation and economic development.
ASSOCIATION
Business intelligence

Izenda – Create a BI dashboard, or give users the option to build their own. Design, view, customize, and share, without leaving the TimelyBill application.
INTEGRATION
---

SAP Crystal Reports – A robust production reporting tool, SAP Crystal Reports turns almost any data source into interactive, actionable information that can be accessed offline or online, from applications, portals and mobile devices.
INTEGRATION
Data centers, cloud computing & security services

Amazon Web Services – A subsidiary of Amazon providing on-demand cloud computing platforms and APIs to individuals, companies, and governments, on a metered pay-as-you-go basis.
INTEGRATION
---

Cerdant – Firewall security experts offering comprehensive managed services for SonicWall and Fortinet firewalls.
TECHNOLOGY
---

Lumos Charlotte – Built upon the foundation of space, power and pipe. Ample space allowing for continuous growth, reliable power with redundancy at every level. Lumos' multiple fiber networks keep TimelyBill accessible 24×7.
TECHNOLOGY
---

Switch Las Vegas – A technology infrastructure ecosystem corporation whose core business is the design, construction and operation of the most advanced data centers, which are the foundations of the most powerful technology ecosystems on the planet.
TECHNOLOGY
Document workflow

DocuSign – Provides electronic signature technology and digital transaction management services for facilitating electronic exchanges of contracts and signed documents.
PARTNER
Infrastructure partners

Dell – A complete portfolio of rack servers designed to optimize application performance and ensure a stable, worry free environment.
TECHNOLOGY
Tax rating and compliance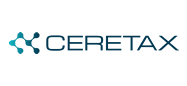 CERETAX – Automates sales tax for complex industries and enterprise level challenges. New technology enables hyper-scaling, limitless flexibility, and granular visibility into actionable analytics all while reducing or eliminating the demands of your IT team.
PARTNER
---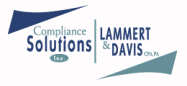 Compliance Solutions, Inc. – Provides solutions to your regulatory compliance, tax rating and tax preparation needs. CSI's telecom and sales and use tax services include: FCC, State Public Utility Commissions, Federal and State Universal Service, other agency related reporting, filing with appropriate agencies, and tax log tracking.
PARTNER
---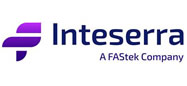 Inteserra – A trusted partner for managing all communications tax and compliance obligations. From registrations, to licensing, to nexus, to regulatory and tax compliance, to audits and Voluntary Disclosure Agreements (VDAs).
PARTNER
Quality assurance

Marcum LLP – One of the largest independent public accounting and advisory services firms in the nation, with offices in major business markets throughout the U.S., as well as select international locations.
ASSOCIATION
Telecom / Unified communications

Bandwidth – Develops APIs that telecommunications companies use to integrate intelligent voice, messaging, 9-1-1 access, and phone number services.
PARTNER
---

BroadSoft – Cloud Communications, Collaboration, Contact Center Solutions. A leader in cloud PBX, unified communications, team collaboration and contact center solutions for business.
PARTNER
---

Mitel – Helps information flow through your organization seamlessly to get more done faster and smarter with the right calling, chat, collaboration and customer experience tools.
PARTNER
---

NetSapiens – Offers a comprehensive suite of unified communications (UC) services and feature-sets to service providers and enterprise customers.
PARTNER
---

Pinpoint – is a marketing communications service that allows you to engage with customers across multiple messaging channels, including push notifications, in-app notifications, emails, text messages, voice messages, and messages over custom channels.
INTEGRATION
Payment processing services / AR automation

Authorize.net – Supports payment processing by helping small businesses accept credit card and eCheck payments online, in person, via mobile devices, and more.
INTEGRATION
---

Bill.com – Brings smart AP and AR automation and new bill payment capabilities to your telecom business. Harness intelligent technology to help streamline your partner and commissions payments.
INTEGRATION
---

CyberSource – Securely accept payments online and in-person with CyberSource payment solutions.
INTEGRATION
---

IPpay - Industry leading solution for Merchant Services. Specializing in Card-not-Present billing, IPpay™ offers month-to-month service, no early termination fees, the lowest Gateway Fees in the industry and Free Tokenization.
PARTNER
---

Worldpay – Provides secure payment services for small and large businesses, including payments online, card machines and telephone payments.
INTEGRATION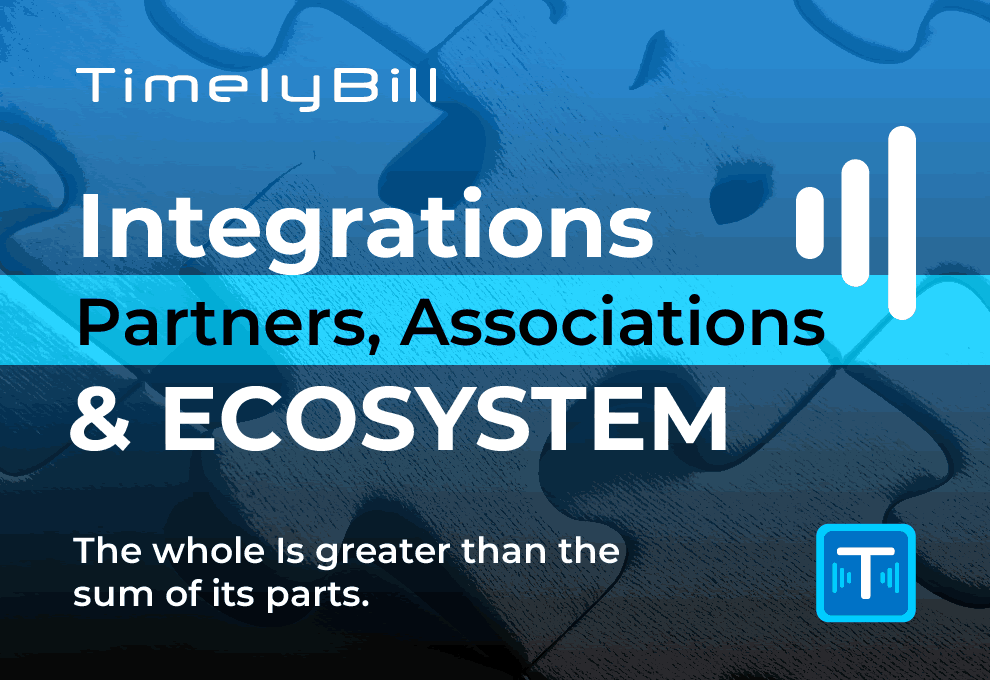 The Whole Is Greater Than the Sum of Its Parts
This group of complementary solutions helps expand the power of the TimelyBill operations support system, thereby increasing the value of what we all can offer.
Join Our Partner Program
All product names, logos, and brands are property of their respective owners. All company, product and service names used in this website are for identification purposes only. Use of these names, logos, and brands does not imply endorsement.