Future-proof solution for evolving IoT business models.
Internet of Things, or IoT, has transformed the communications landscape by enabling devices to interact with each other and their environment. The evolving tech world provides significant opportunities for communications providers to offer new services, capture new business and generate additional revenue. An evolved billing system must allow bundled services, offer real time metered usage-based pricing and enable complex charging models.
TimelyBill's essential IoT billing solution is a cloud-based OSS designed to handle dynamic rating, billing, customer management and more. The IoT invoicing system enables consumers to collect data and bill products or services from a convergent product catalog. IoT directly improves the consumer experience.
TimelyBill can automatically receive, collect, evaluate and bill information with maximum efficiency in the IoT ecosystem.
Examples of IoT use
Monetize data from connected devices
Recurring subscription management
Smart devices such as lights, thermostats, medical sensors, etc.
Alarm monitoring such as office door locks, security systems, etc.
Sensors designed for usage tracking
Vehicle sensors
TimelyBill helps companies better monetize IoT through a range of powerful billing and CRM tools. Our platform was purpose-built with flexibility to invoice for any product or service... now and into the future.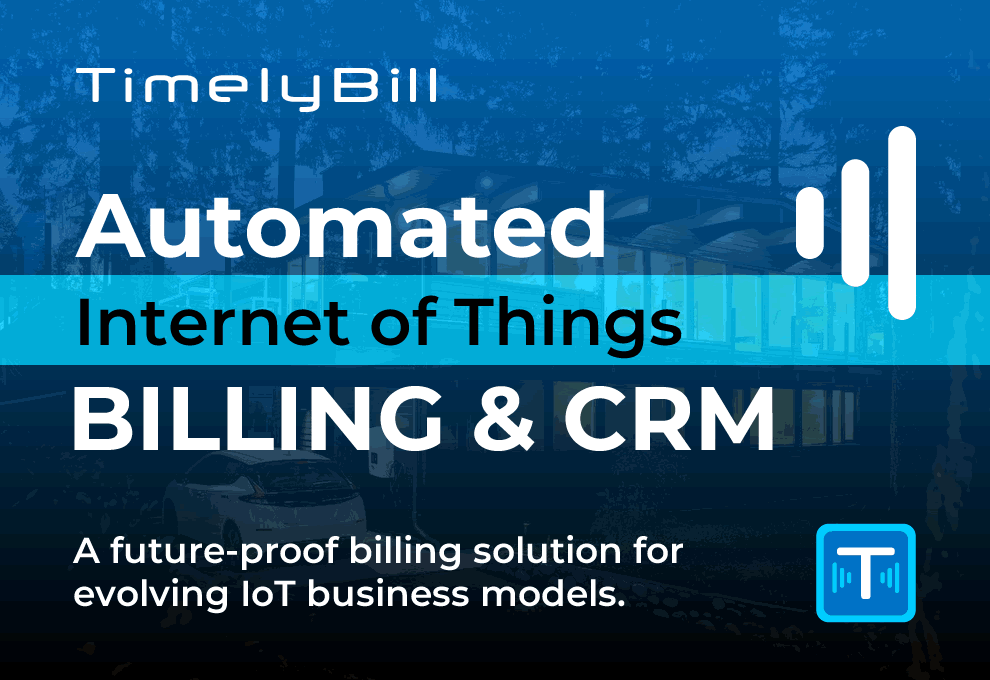 Schedule a Demo
View All Features
Bill for "Anything and Everything"
Key features of our IoT billing and invoicing solution:
Industry agnostic
Highly configurable and flexible
Usage, metered and consumption-based
Rapid on-boarding of agents
High volume transactions
White labeling
Our billing engine can support your IoT and M2M billing needs today!