Examples of Our Software Interface
Sample TimelyBill user and configuration screenshots.
All TimelyBill screens shown are for illustration purpose only. Actual product may vary due to continuous software enhancements. Click on any of the thumbnail image for a full-size page view.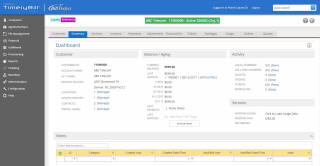 Customer Account Summary Screen
Where all aspects of the customer account are available to the user, providing quick access to your customer's info.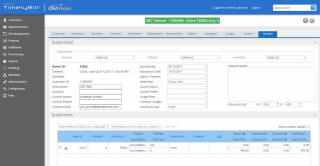 Customer Quote Screen
Pulling directly from your product catalog, sales people can create custom quotes and email them out for e-signature acceptance.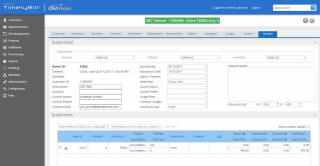 Ticket / Support Screen
Our integrated ticketing system helps you track and manage customer related support or internal issues.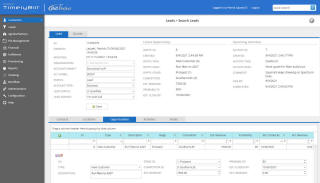 Lead Management Screen
Using one of our newest features, your team can manage sales leads including opportunities, activities, notes and files.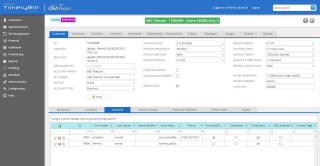 Customer Contacts Screen
We allow a customer account to have multiple contacts. For example, a billing versus IT or executive contact person.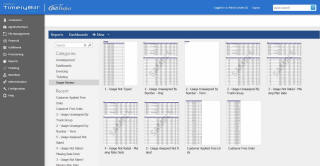 Ad Hoc Reports Screen
Our reporting capabilities are best in class. We allow you to create custom quotes as well as access a huge library of standard reports.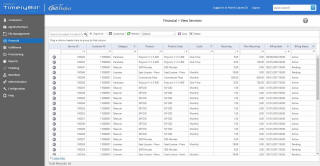 Global Search Grid Screen
Find and sort data quickly. Our unique search grids allow you to create, save and export custom views of all your data.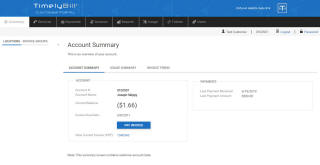 Customer Portal
Empower customers to view invoices, make payments, open support tickets and download usage... with our self-care portal.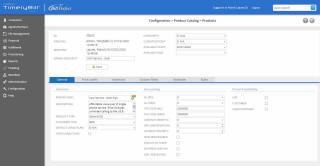 Product Configuration Screen
Our product configurator allows you to sell any product or service, and include multi-language descriptions.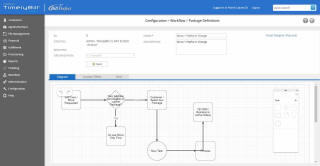 Workflow Designer Screen
Drag and drop workflows enable you to build automated steps including the triggering of email, provisioning and order fulfillment.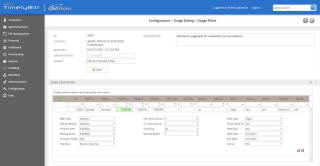 Usage Plan Configuration Screen
Rate metered usage (voice, data, IoT, fax pages, or user seats). We also support consumption based billing (watts, gallons).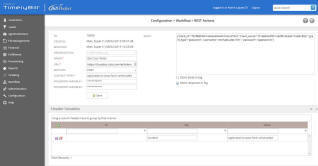 REST Actions Screen
Add to our base functionality without requiring custom code. REST opens up endless integration possibilities.
Many of our screen layouts are adaptive or responsive. Meaning the page and all related elements will adapt to various screen sizes, including laptops and larger tablets.