Billing & CRM software for Telecom
TimelyBill is an integrated OSS BSS for telecom billing.
We offer a comprehensive billing solution for both traditional telecoms as well as wireless, VoIP, and IoT service providers.
With our secure and scalable cloud-based billing platform, telcos can manage customer accounts, automate activations, rate service usage, and much more! Our software supports full customer life cycle and features a seamless quote to order to cash process.
Take a Tour to see how we help today's communications service providers grow and thrive.
Cloud-based telecom billing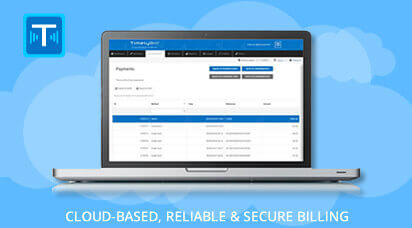 TimelyBill telecom billing software was designed with these principles: flexibility, functionality, and scalability.
TimelyBill automates your subscription and recurring billing management to drive revenue growth.
Subscription management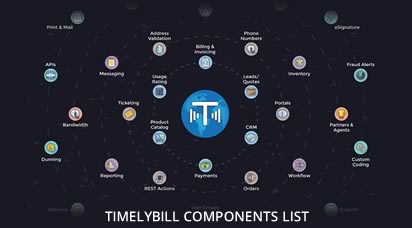 Our team develops, markets and integrates the award-winning SaaS, TimelyBill Operations Support System.
We also offer invoice print and mail, software development, data conversion, managed billing, and hosting services.